About Us
Meet our profession friendly team at Minooka Family Chiropractic
Dr. Joann L. Maruszak D.C.
Dr. Joann  Maruszak D.C. received her Doctorate degree from Palmer College of Chiropractic in 1996 and her B.S. in Biology from the College of St Francis in 1992.  She opened Minooka Family Chiropractic in 1996.
She is certified by the National Board of Chiropractic Examiners and licensed by the State of Illinois.  She is a member of the Illinois Chiropractic Society, ICA Council of Chiropractic Pediatrics, Palmer Alumni Association, and the Laser Pain Management Association.  Dr. Maruszak is an active member of the community.  She lives in Channahon with her husband Ron, and their two children Emily & Evelyn.
Dr. Joann Maruszak has over 24 years of experience in practice and has helped thousands of patients achieve better health through chiropractic, laser therapy, lifestyle changes, and exercise.  She regularly attends seminars and classes to better serve her patients.
Our Staff
At Minooka Family Chiropractic, we are focused on providing our community with the highest level of Chiropractic care.  We will make every effort to exceed your expectations.  We are committed to helping you achieve good health, and here to help guide you on your way to wellness.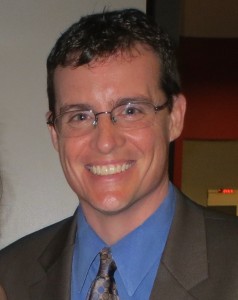 Hello, my name is Ron.  I have been with MFC since its start in 1996, shortly after marrying my high school sweetheart! Over the years, I have worked with all aspects of the office. Currently, I mostly oversee operations and accounting duties.  As a patient, I mostly see Dr. Joann for headaches, and get adjusted regularly.  It has been rewarding to be part of the community for almost 25 years, and see so many patients lives changed by chiropractic.
It's a great day for chiropratic!
If you have any questions, or want to come in and learn more about us, Call (815) 467-0200.